Our Team of Japan Experts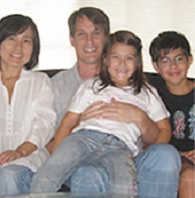 Jeff Aasgaard, President
Jeff Aasgaard is the President of Rediscover Japan Co., Ltd. (Japanese Guest Houses). He was born in a south suburb of Chicago named South Holland and lived in Japan for about 14 years. He now lives in Michigan with his wife Yoshimi, son Shota, and daughter Mina. His hobbies include playing with his kids, travel, reading, scouts, Aikido and Iaido.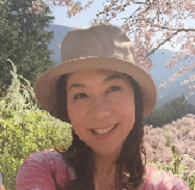 Michiyo Kakiuchi, Japan Office Manager
Michiyo Kakiuchi was born in Noboribetsu, Hokkaido Prefecture. She currently living in Takarazuka in Hyogo Prefecture. Her main passions in life is traveling all around the world.
Marco Ferrari, Guest Relations leader
Marco Ferrari is from Italy (Reggio Emilia), home of "Parmigiano Reggiano Cheese", where he graduated from the Institute of Tourism and also completed his "ECDL" European computer license. Marco has traveled all across Europe, Southeast Asia and Australia, and he is currently residing in Osaka. He is studying the Japanese language and works in the sales section of Japanese Guest Houses. Marco's interests include football (he is a supporter of AC Milan) and Padel.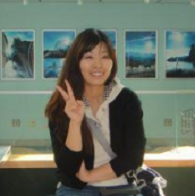 Misaki Sawada, Ryokan Relations leader
Misaki Sawada was born in Osaka which is known as "the Kitchen of Japan". She now lives in the mountains that surround Osaka. Misaki graduated from Otani University. During her studies she was able to visit the USA (Seattle, Los Angeles) and Canada. Her hobbies are reading Japanese Manga and watching movies.
Vincent Penez, Guest Relations
Vincent Penez is from south France "La Provence". He graduated from the ISEG Paris Institute. Vincent lived one year in Los Angeles and another year in Barcelona. He is now enjoying life in Japan and works in the guest relations section of Japanese Guest Houses. Hobbies include football (he is a big Fan of Olympique de Marseille), cycling and hiking.
Jillian Chaplin, Guest Relations
Jillian is from California in the United States. When not working Jillian spends his time making art and playing music. In America Jillian was always playing in various punk bands and made his living as a tattoo artist. These days he mostly focuses on graphic design, rubber stamp carving, and pop up book designing.
Masaki Yoshimi, Ryokan Relations
Masaki Yoshimi is a member of the Ryokan Relations section. Masaki lives in Osaka where he was born and raised. He graduated from Momoyama Gakuin Unversity. His major was foreign languages, focusing primarily on English and a bit of Korean. He went to America for half a year to study abroad in his sophomore year of university. He likes the United States, and likes American food in particular. His hobbies include drinking coffee, hiking in the mountains, as well as playing tennis and other sports.
Tomoko Iguchi, Ryokan Relations
Tomoko Iguchi is a member of the Ryokan Relations section. Tomoko was born in Takarazuka but now lives in Kawanishi, Hyogo Prefecture. She has traveled throughout Japan as well as the United States and several Asian countries. Her main interests are novels and music, especially jazz, blues, and reggae.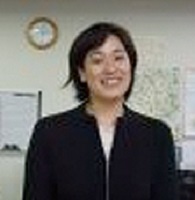 Machi Morigami, Ryokan Relations
Machi Morigami was born in Kyoto, now lives near beautiful Ikeda on the outskirts of Osaka Prefecture. Machi has 3 cute children. She also enjoys her amateur tennis and badminton lesson.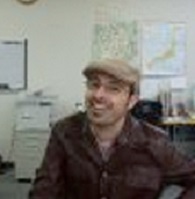 Juan Soler, Network Technician
Juan Soler is from beautiful Spain (Madrid), where he graduated from the Madrid University. Juan has traveled all across Europe and Southeast Asia, and he is currently residing in Osaka. He is studying the Japanese language and works in the Network Technician section of Japanese Guest Houses. Juan's interests include computers and padel.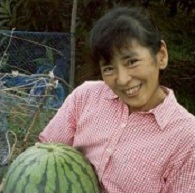 Fukiko Teramachi, Ryokan Relations
Fukiko Teramachi works in the Ryokan Relations section at Japanese Guest Houses. Fukiko loves to travel both around Japan and overseas in Asia and Europe. She enjoys meeting the local people and exploring the "off-the-beaten-track" places. Her interests are Japanese, Thai, and German cuisine. Fukiko knows a lot about Japanese kimonos and she loves hunting for rare, old kimonos.